We are able to accommodate lots of regular groups and organisations. From Charities, Non-profit groups or small businesses offering a service to the local community.
Dance or Drama Classes
Exercise Classes
Education Groups (Art Classes, Sugar Craft Etc.)
Training Classes
After School Clubs
Social Clubs or groups
Pre-School groups and clubs
As a Regular hirer you will receive the following benefits:
Easy access both in and out
Monthly Invoicing (A prepayment of one month or £100 fees is required in advance)
Free Limited Storage (not-for-profit groups only)
Prior to contacting the booking clerk please have to hand:
Your ideal and alternative hire day and times
Full contact details and details about your group including a treasurer so that your enquiry can be dealt with in a swift and speedy manner
The village hall has a regular diary of groups using the hall, many of who are village based and are always willing to welcome new members. Some groups work on a pre-booking process, so we encourage you to make contact with them prior to attending to avoid disappointment.
You will find a copy of the terms of hire and other documents at the bottom of the website.
We believe in making the booking process as easy as possible so we welcome any feedback you can give. If you have recently hired the hall and would like to fill in a few questions you will be sent a link following your hire period.
We have put together a list of companies that have provided services at Barnston Village Hall and who will be happy to help your event go as smoothly as possible
You may find our Frequently Asked Questions very useful for any queries you may have.
If you have anything that is still not answered or would like a viewing please get in touch.
For further assistance and information, or to arrange a viewing.
Please contact the Bookings Clerk on;
Phone: 07834 751044 E-Mail:
bookings@barnstonvillagehall.co.uk
Priority booking (provided list of dates is given at start of year)
No Cancellation fees (if 7 days notice is given)
Current List of Regular Events
Barnston Carpet Bowls
Meets Monday 7.30pm – 10.30pm (following the second Monday they meet on Tuesday instead)
Contact Adrian Abbott on 01371-878914
Find out more: http://www.englishcarpetbowls.com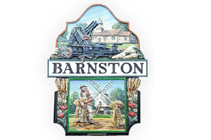 Barnston Parish Council Meetinga
Meets Monthly - 2nd Monday of the month 19.00 - 20.30
Find out more: here
Dunmow Tae Kwon-Do
Meets every Tuesday 7.30pm to 8.30pm
Contact Matt Howard on 07970 165988
Find out more: https://dunmowtkd.co.uk/
Dunmow Theatre Dance school is based at Barnston Village hall on Wednesday and Friday afternoon/ evenings. We offer classes in Ballet, Modern, Tap, Jazz, Lyrical and Contemporary to children aged 3 plus. Adult Tap is also held on a Wednesday evening, no experience necessary.
Classes are fun and relaxed whilst being structured with the aim of giving pupils a sound knowledge of safe technique and of course many opportunities to perform.
Principal Sue Bibb, a Fellow registered teacher and senior examiner for the Associated Board of Dance, gives years of performance and teaching experience to the pupils many of whom have gone on to professional training and careers in the business.
New pupils are welcome to join any time during the term, please contact Sue on 07969 340021 for class information times and to arrange a free trial.
Check out the website www.dtds.online for more information or email info@dtds.online / dunmowtheatredanceschool@yahoo.com
We can also be found on Facebook.
Look forwards to seeing you soon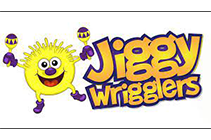 Jiggy Wrigglers is an award winning fun, lively musical activity groups Jiggy wrigglers is suitable for babies, toddlers & pre-schoolers.
Meets every Monday - 13.30 - 15.30
Marcelle School of Dancing offers ballet and tap classes for all ages and abilities. To get in contact with Miss Julie please use the contact us page on their website www.marcelledance.co.uk or search 'Marcelle school of dancing' on Facebook or Instagram.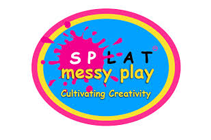 Messy Play
Meets every Wednesday 08.30 - 12.30
National Childbirth Trust (Anti-natal Courses)
Courses take place throughout the year please check their website.
Contact 0300 330 0700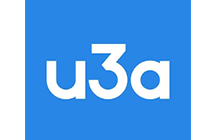 U3A Art
Meets every Thursday 10.00 - 12.00
U3A Floral Arranging
Meets every 3rd Friday in month 10.00 - 12.00